Most people don't know how to exercise properly. Therefore, they should rely on the most advanced fitness technology.Most people don't know how to exercise properly. Common mistakes in strength training, such as incorrect load, range of motion, repetitions, tempo, and rest periods, can stunt your progress or cause injury. Therefore, they should rely on the most advanced fitness technology.
The training method of the future
Nine fitness machines, which are individually adapted to each person and provide full-body training, can be used as circuit training or you can include them as you wish in your individual training. Whether you are just starting out with strength training or want to spice up your routine a bit, BioStrength is for everyone, regardless of age and fitness. You will complete the setup and first training with the assistance of a professional trainer or trained staff. Next time, simply log in using the app and the machines will automatically set up, determine the range of motion, weight and number of repetitions. You don't have to remember anything, the machines remember your settings from the last training, across all branches and around the world. Artificial inteligence
Recognizes when you're too tired and the Spotter function automatically reduces the load so you can complete the set, while keeping you motivated and encouraging you to improve.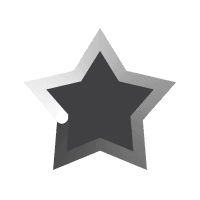 Goal programs
Choose the training plan that best suits your goals. Do you want to gain muscles, be stronger, have stamina or do you prefer independent training? All this is available to you. For all
As the only ones in the Czech Republic, we bring to you this latest technological marvel as a part of your membership. Everyone can now enjoy their training to the maximum. 6 load modes
Stimulate your muscles with six modes tailored to your needs: pyramid, drop set, tone express, super slow, contrast, rest pause. Biodrive
The patented system using aviation technology offers 6 ways of setting that will ensure the effectiveness of your exercise depending on the goal you want to achieve. Higher effectivity
Scientific research shows up to 30% better results in the same amount of time compared to classic training on machines or with free weights.
Effective training for beginners, a challenge for the advanced
"Helping people fall in love with movement and a healthy lifestyle is my favorite part of the day. Thanks to the BioStrength digital coach, even more clients have the opportunity to start moving, improve their health and, of course, shape their body according to their wishes - all this safely, simply and efficiently. Our more advanced clients, on the other hand, will appreciate the wide range of training that the system offers, the expansion of the strength zone and an incredible number of options. That way, you will never get bored."
Veronika Dimitrovová
Personal trainer
Are you still resisting strength training?
Here are 6 reasons why you should start with it: 1
You will look better
The main effect of strength training is burning fat, increasing muscle mass, improving strength, and shaping the body.
Book your first visit for free
Don't take our word for it, experience the Next.Move energy for yourself. Book your first entry for free and give it a try!
Choose location